All black outfits hold a special place in most fashionista's hearts! There is a long told rumour that you shouldn't wear black in summer. However, like most fashion rules, we are here to prove it wrong.
Black remains one the most elegant outfit colours, no matter the season. To make sure you stay cool in the summer, simply opt for looser fitting fashion pieces and off-the-shoulder tops. Also pay attention to the fabrics – breathable cotton and linen is your friend.
To inspire you, here are our 5 favourite all black outfits for Summer, with some perfect pieces to add to your wardrobe.
Ready to start shopping already??
To celebrate Black Friday, Shopbop is offering the following discounts until the 26th November 2017:
20% off orders of $200+
25% off orders of $500+
30% off orders of $800+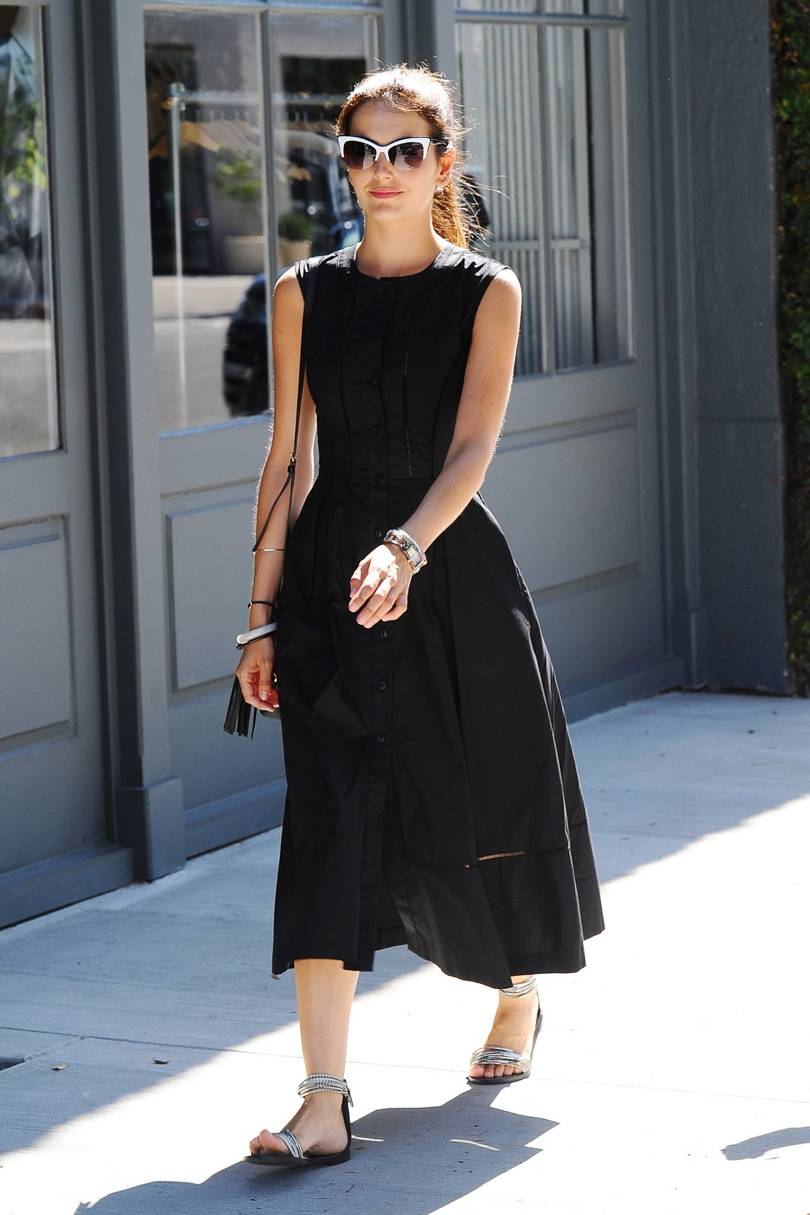 #1 – Camille Belle
Perfect for the ladies who lunch, this elegant dress won't fail you. The flowing skirt is perfect for warm days as it will keep you cool under the sun. Pair it with your favourite sunglasses and bangles to add some of your own character to all black outfits.